---

---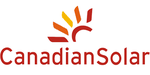 SIZES AVAILABLE
275W
330W
460W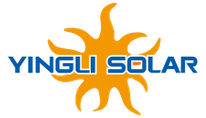 SIZES AVAILABLE
90W
200W
280W

SIZES AVAILABLE
275W
330W
EC - 48V LITHIUM ION BATTERY WALL MOUNT -5 KWH & 10KWH
Designing for off grid
LORENTZ have a 100% focus on designing and building solar water pumps and have been doing so for over 20 years. Our products are almost always installed in the most remote and harshest off-grid environments.
Designing products for off-grid use is in our DNA and means that the engineering priorities are different from our competitors:
LORENTZ PumpScanner App allows you to work with all LORENTZ solar pumps in a simple and consistent manner
Whether you are an installer, service technician or managing water infrastructure PumpScanner adds value to your business every day. PumpScanner is also a great selling feature, it allows your customers to monitor their own systems and access advanced features all in a controlled way.
For LORENTZ partners PumpScanner provides:
Simple system configuration with a couple of presses on a smart device
Access to advanced features such as pressure and level control
Realtime and stored data access so they know what the pump is doing now and what it has been doing
Reduced fault finding time and costs
For LORENTZ customers PumpScanner provides:
Friendly, attractive, customisable dashboard
Simple access to information such as water pumped, energy and cost savings
Access to timers and speed control to help them manage water resources
PumpScanner can be directly downloaded on any smartphone or tablet with Android 4.3 or higher. Our partners and customers can simply type in "lorentz pumpscanner" into the Google Play, click on download and simply enjoy the benefits of PumpScanner.
Smart Pumps and IoT
The interaction does not stop there. For remote sites, LORENTZ pump controllers can connect to our PS Communicator. This connects your pump securely to the Internet (called IoT, Internet Of Things). With a CONNECTED pump system you can access the LORENTZ pumpMANAGER cloud based (web) application from any internet connected computer, tablet or smart phone anywhere in the world. So sitting in your home, office or a café you can see exactly what your pump systems are doing. Being a cloud based application, pumpMANAGER also alerts you if anything needs attention, just what you would expect from a smart device.
Products must be reliable and have a long life
Reliability comes from designing the system components to run in real world conditions. Our experience of having pump systems installed in over 150 countries over the past 20 years has taught us what is needed to design reliable products.
We choose the right materials and production techniques to give our products a long life, even in the most difficult dusty, hot, damp, cold, or dry conditions.
Our systems must work first time
When you are installing a product 30 hours away from your workshop, in a desert, on a mountainside, in a jungle or "just" on the other side of a ranch then you need to know that it works out of the box.
Every single LORENTZ pump system is tested for around 90 minutes before it is packed. We do a mixture of in-process automated testing combined with real testing of every pump system. Every motor and pump is run in water and measured before delivery.